Finally!
I've completed my very first sweater. It was a long and torturious project, one that I'm not sure I'm happy with. The sweater is ok and I will wear it BUT I have so much to learn about proper sweater construction, sweater design and most importantly getting it to fit me! Elise was just quite the challenge for me. She took four starts and many hours of ripping to get to this point. I'm actually just happy, she's done!
So without further whining, here is Elise!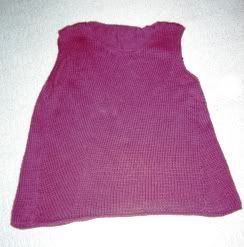 And here is a really bad picture of me wearing her. She deserves a better shot in a
Rachel
pose so I'll get someone to do that tonight!
I've also started back working on my
Colinette Vintage Knits Poncho
. She is very purdy!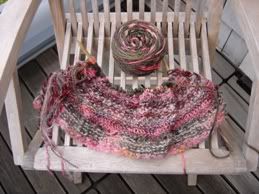 And lastly a gross picture of what could happen to your toenails after running 18 miles.
Yes, that is a black toenail! I'm not too worried though since this little toenail has been black in the past but always seems to bounce back. It is extremely gross looking though! Everyone say with me, "EWWWWW!"
Happy knitting!