Running Machine
I ran the
Super Jock n Jill 1/2 Marathon
yesterday and did awesome! My friend Stephanie chose to slow her pace and run the entire way with me which was super nice of her. I got a personal record time of 2:54:37 which was an improvement of 8 minutes and 51 seconds from the last 1/2 marathon I ran in May. In addition, I improved my minutes per mile from 14 minutes a mile to 13:20 per mile.
So all in all, my running time made up for the other part of my weekend which wasn't so much fun. On Saturday night while on the way home from work, I was rear-ended! It didn't cause too much damage (well what I can tell from looking at it) but it did put a damper into my evening plans! The trunk won't close but that is only becuase the bumper was pushed in, moving the latch. After spending an hour on the phone with the insurance and pacing around the house, I settled down and cast on for
Frida.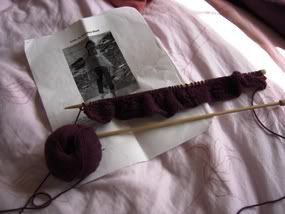 She's just so pretty and I've made some progress since the picture was taken. I'm already starting to the pattern.
Mot also painted her new bedroom this weekend and I LOVE the color! See!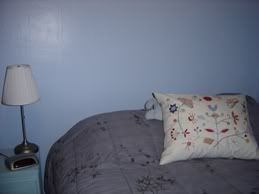 Well its time to go back to earning a dollar and dealing with my car.