Sweater Accomplishment
It appears I'm on a finishing frenzy! I'm THIS (fingers pressed together) close to finishing my Manos Sweater.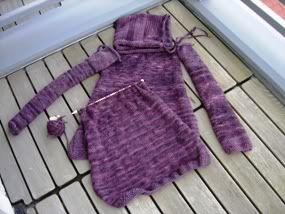 I hope to finish knitting up the last 5 inches tonight and let the blocking fun begin! I only see one potential issue: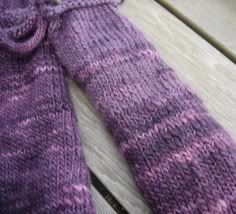 There appears to be some areas of the sleeves that are lighter than the other parts of the sweater. I'm going to block the sweater and then re-assess the situation before I make any changes. Comments and suggestions are welcome though!
In a twist of irony, it rained all weekend but this morning the sun appeared, brightly shining and clear. *HISS*