Alpaca Spinning
A few years ago, my best friend's mom took up knitting. She knit baby sweaters, took classes and really embraced the lifestyle. Every time we saw each other, we discussed knitting patterns and our favorite yarns.
Then one day, I heard from my best friend that her parents were buying alpacas. Next they decided to buy a ranch in order to raise the alpacas. Now they live in a beautiful location with several (I can not remember how many) alpacas and two llamas.
When I heard that they were raising alpacas, I announced that I would learn how to spin the fleece if they gave some to me. Of course I threw this out in jest and never really expected to get any of the fleeces. I figured they had bigger plans for the fleeces.
Last week, my best friend came into town and stayed the night at my house while I house sat. She let me know there was a present for me and when I got home, I found this on my bed.
Fleece from Poppy, a delightful looking Alpaca who I hope to meet one day. She has a sweet face and I know that she wanted me to have her fleece.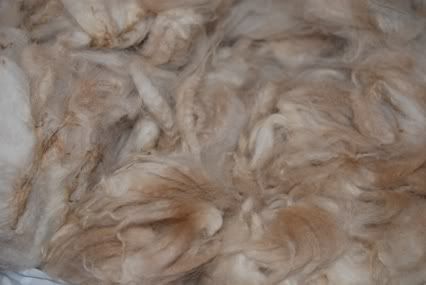 And so this is the reason I purchased a drop spindle and am now learning how to spin. I'm practicing on wool first though since I heard alpaca is harder to spin with.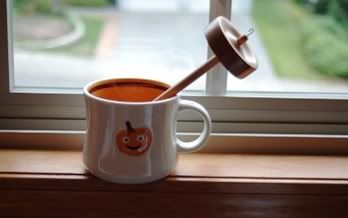 Also this fleece needs to be washed and carded and all that good stuff. Of course I need to learn how to do all that good stuff but with the book Jessica loaned me and the Internets, I think I'm set.