Dulaan Knit-In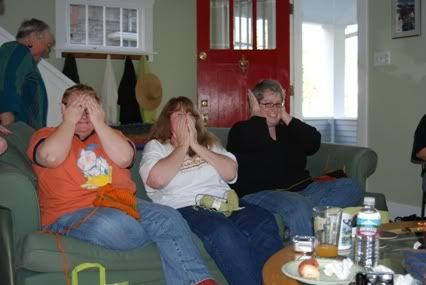 MaryB was kind enough to host a
Dulaan Knit-In
at her house yesterday which included some spinning and cat loving.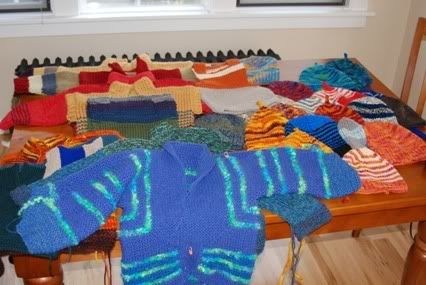 Irina showed up from Olympia with bags full of sweaters and hats she had knitted. I asked Ryan if I could steal 5 of Irina's items to the 5 I have committed to make. She showed me pictures of cold Mongolian Children and I quickly abandoned that idea. In fact, it made me knit faster!
TMK brought along her new spinning wheel and was kind enough to let me take it for a spin. I'm not that good at it but TMK was very patient with me. VERY PATIENT! She's a saint!
After I gave up spinning, TMK set to work spinning the
roving she dyed
last weekend at Janine's house.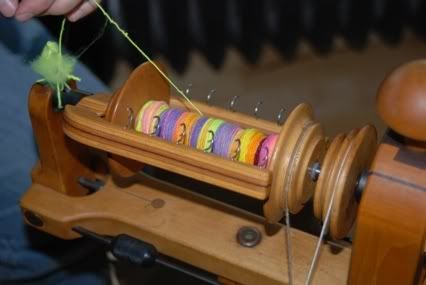 This is going to be gorgeous -- bright colors and all!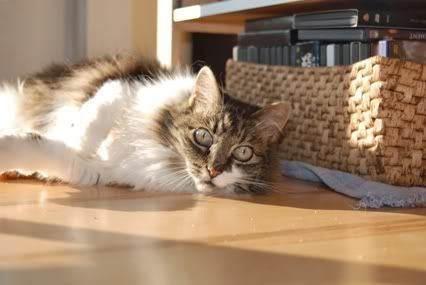 MaryB's Cat, Charlotte even allowed me a few moments to photograph her. She's a beauty.
**More Knit-In photos can be found on Flickr!**