Saturday Sky!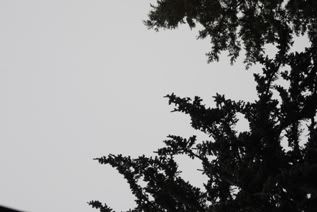 click on photo for larger view
This week's Saturday Sky greeted me with fog and gloom but that's ok. It was meant to be an inside day after all.
Spinning Alert!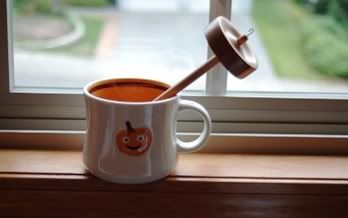 After Mot emailed me about alpaca fleece from her parent's alpaca farm, I knew it was time to give into the temptation of spinning. I purchased my first drop spindle on Friday and I have no clue what to do with it.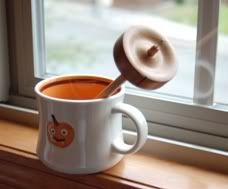 I do think it looks lovely in my Halloween mug.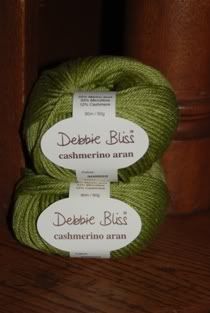 And while I was at the yarn store, I decided to pick up some yarn to make a little
something
for me!