Purl Scarf
A few weeks ago at Purly Girls, I noticed
Meg
making the most luscious scarf. I started lusting after it. I wanted a scarf just like it but in different colors. I wanted to buy that yarn!
Meg
and I made a date to meet up at
Hilltop Yarn
for some yarn shopping. She told me she was making the Purl Scarf from
Last Minuted Knitted Gifts
which made me perk my ears. A beautiful QUICK scarf. Yarn began flying. I was shouting, "Would these colors work?" Meg made me take a deep breath. We discussed combinations.
Soon it was determined that these three yarns would make the most divine scarf.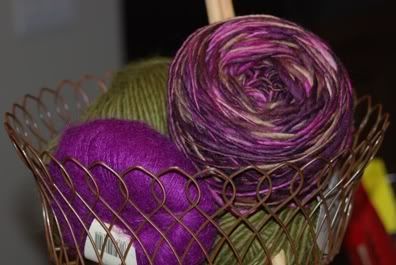 While winding up the Manos, Meg commented that she didn't want me to finish my scarf before she finished hers. I crackled in response and rubbed my hands together.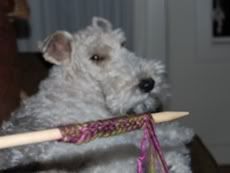 As soon as I arrived back at Hugo's house, I cast on the 16 stitches with my Kid Silk Haze, Manos del Uruguay and Nastasha Creative Focus Chunky yarn and began knitting.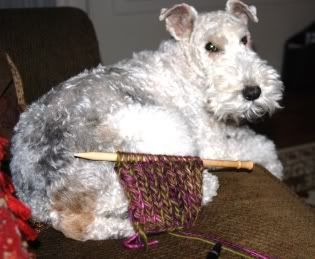 After about 5 minutes, I was cruising along.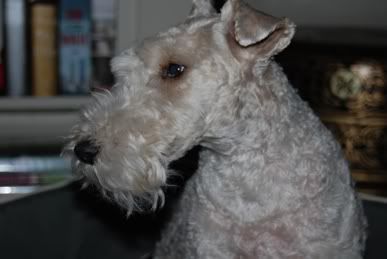 Hugo kept watch as I sent pictures to Meg via cell and she returned photos with a vengence. It's on! May victory go to the knitter with Friday off (that would be me!).
Somehow in the middle of the Scarf Wars, I finished this little cutie.